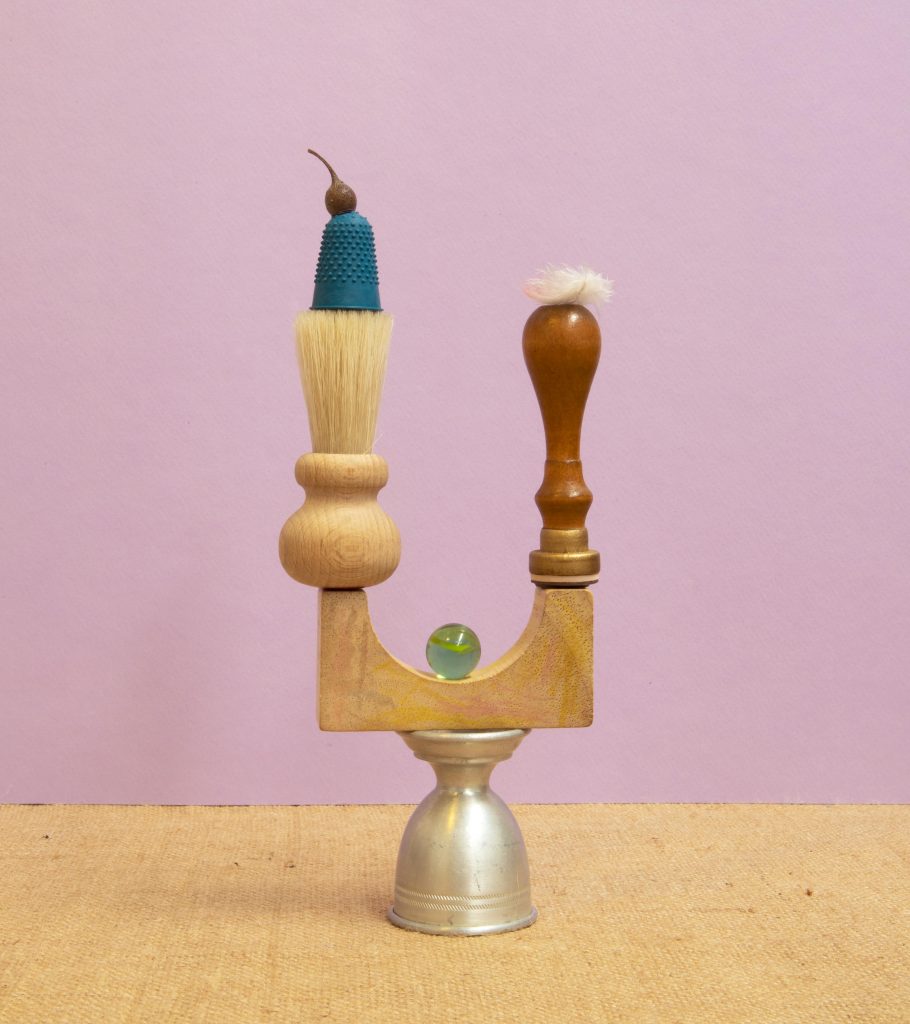 Everything we need is right here was commissioned for Made in Rezza – a component of Fuse Darebin, 2022.
Everything we need is right here is a collection of ordinary objects that have been found in local op shops, which balance on and support one another across two colourful and intriguing artworks. Each assemblage shows an appreciation of the aesthetic and material properties of the individual objects, no matter how small or seemingly insignificant they are. When arranged together, the objects provide a glimpse into the potential to be found within the op shop walls.
Location
Prison Fellowship Australia, 252 Broadway, Reservoir VIC 3073
Made In Rezza: 15 artworks in 15 shopfronts by 15 local artists
FUSE Darebin is proud to present Made In Rezza, a unique exhibition displaying the work of fifteen local artists in fifteen Reservoir shopfronts.
Made In Rezza celebrates the creativity of this iconic suburb, paying tribute to Reservoir's art, food, shopping strips, gardens and architecture. With funding from the Victorian Government's Suburban Revitalisation program, the exhibition activates business precincts and supports local artists, bringing everything together in an exciting amalgamation of commerce and imagination.
Watch the Made in Rezza trailer.