Examples of Previous works
Images/Video 1 -6 show an example of how a simple performance can be the catalyst for the development of a multidisciplinary body of work. 
Work 1 – The video Prospects (In the Collective Backyard) shows the artist enacting the campaign slogan of the (then) Prime Minister Julia Gillard 'Moving Forward'. This slogan prefaced the idea of a forward looking nation, ensuring certainty to the mining industry and spreading the benefits of a mining boom rather than questioning the impacts of its activity. Objects dug up during this performance appeared in other installation works (below).
Prospects (In the Collective Backyard), 2012
Single Channel video with sound, 27 mins (looped)
(1 min excerpt)
Exhibited at Firstdraft Gallery and RMIT University.
Images 1 to 7 formed a body of work titled Dollars and Sense. These works demonstrate how I use found objects and word-play to question the symbols and forms of capitalism, and unpick the ontology of resource language and how everyday, simple means can articulate complex systems.
1. Moving Forward, 2012
Metal Detector and Found Objects
Installation view
Exhibited at Firstdraft Gallery and RMIT University.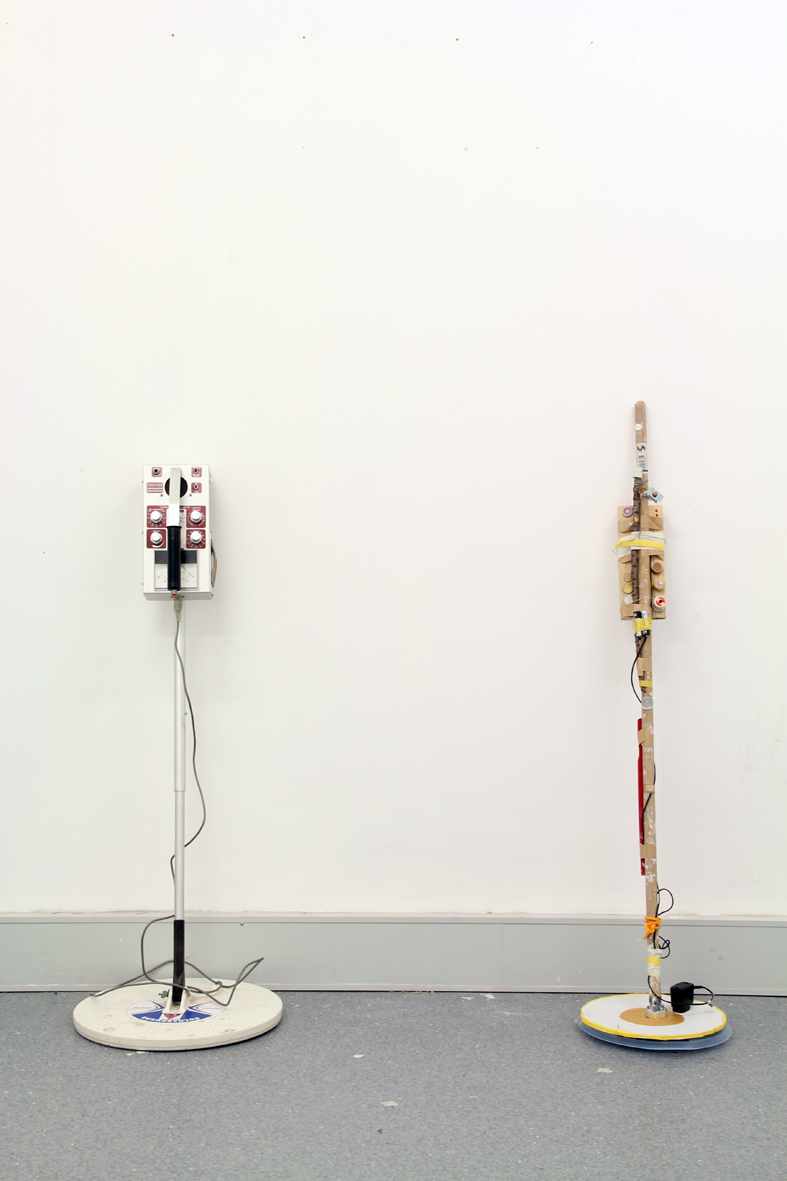 2 & 3. Branch Manager, 2012
Branches, wood, paint, pencil, carboard
Installation view, RMIT University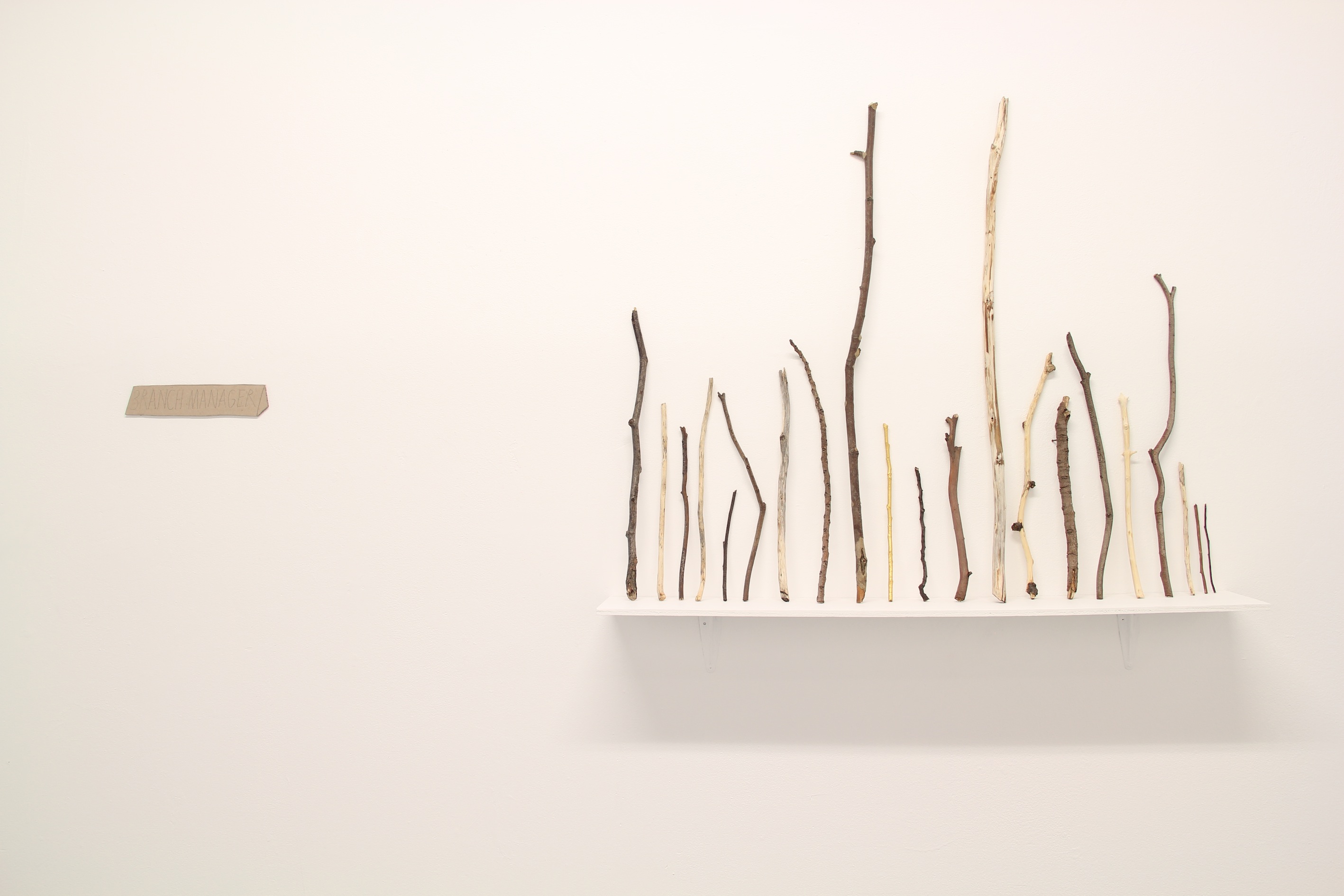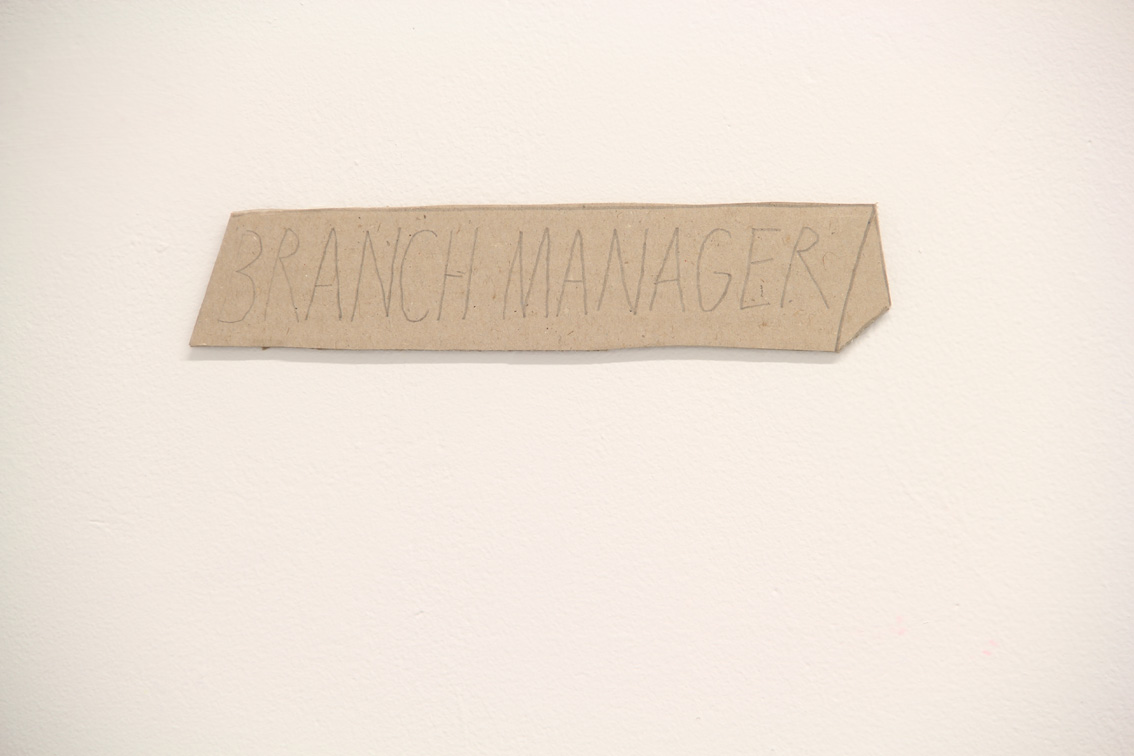 4. Dollars and Sense, 2012
Copper, resin, cardboard, pencil, branches, paint, wood, tape
Installation view, RMIT University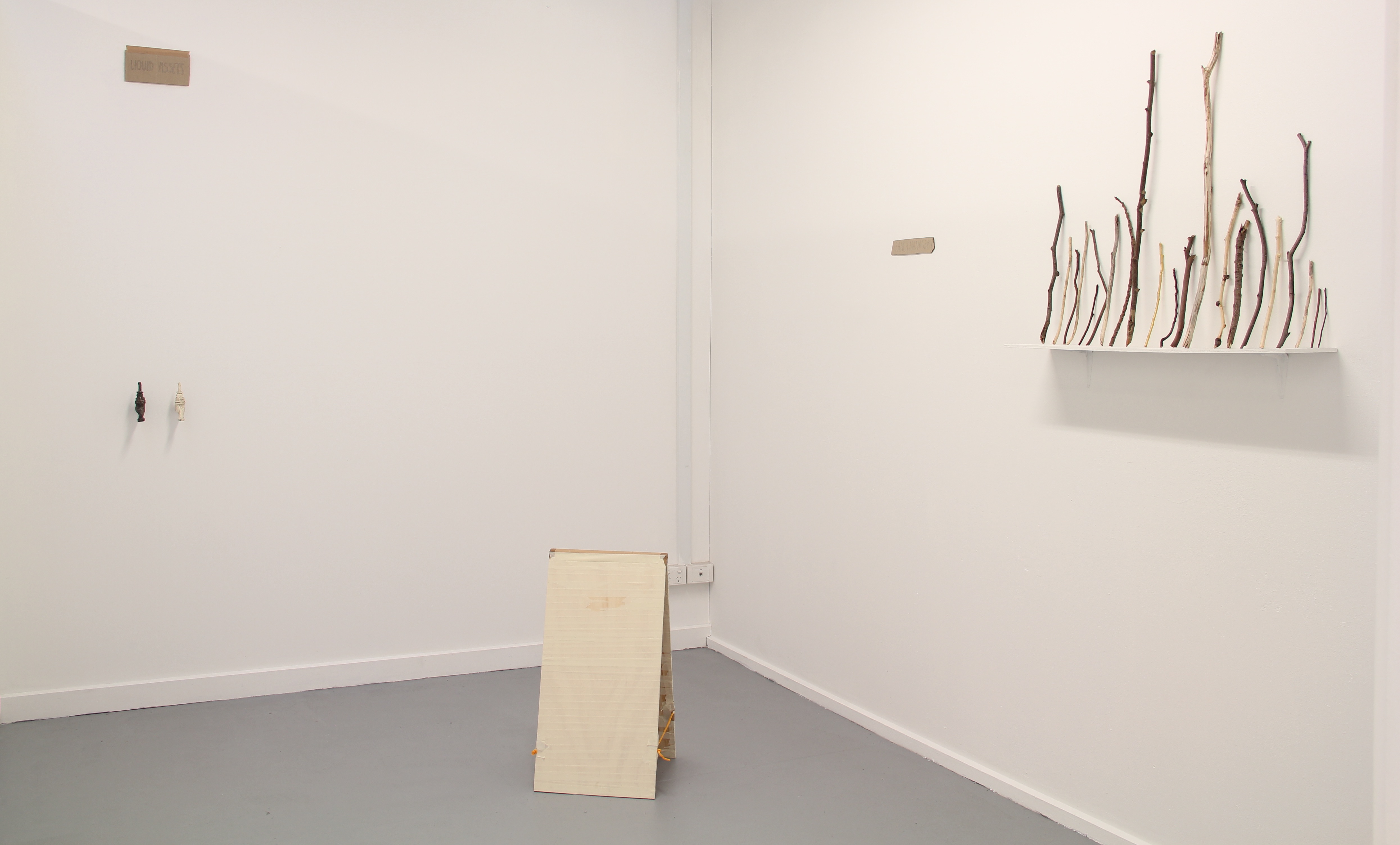 5. Liquid Assets, 2012
Copper & resin
Installation detail, Firstdraft Gallery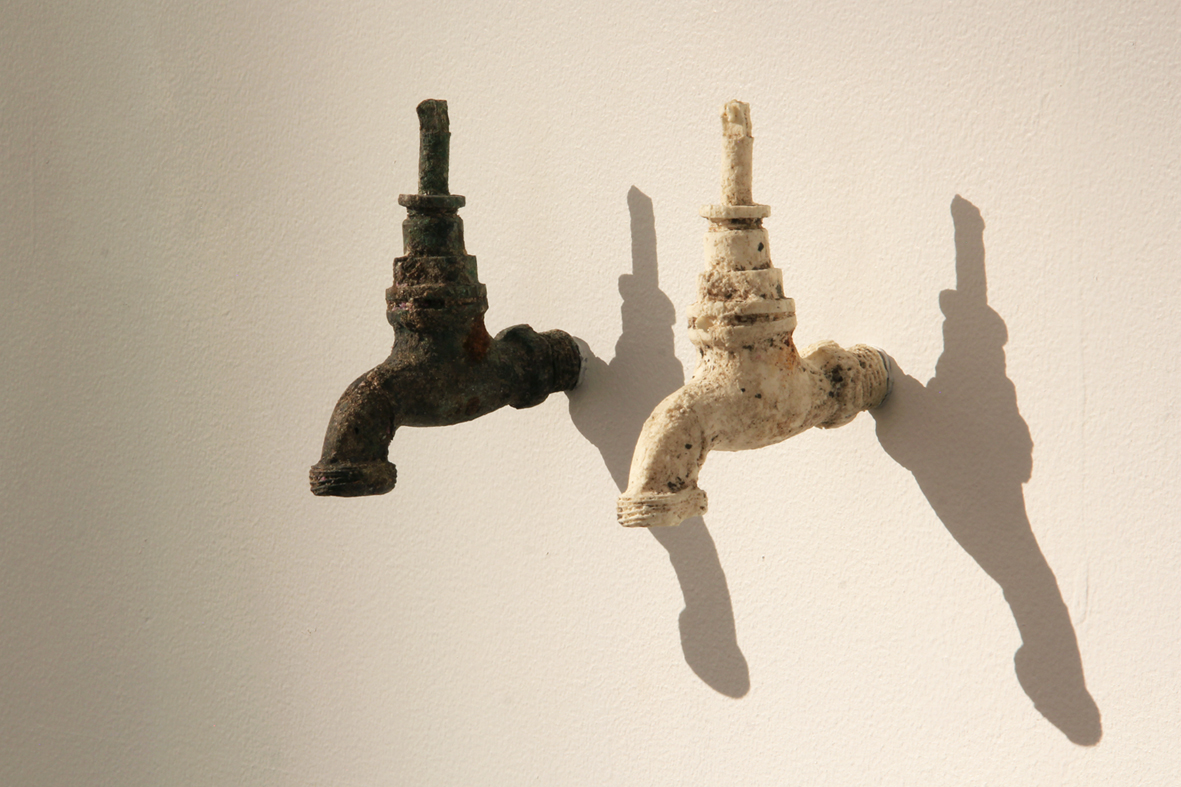 Work 6 – The work Mine is an example of how I use text and word play to create artwork which interrogates the logic of capitalism. The word Mine has been geographically plotted to reveal the location of working mines in Australia. (The image here shows the work at a smaller scale, as at an A0 scale the text is not readable online)
6. Mine, 2012
Text on paper, folded to A5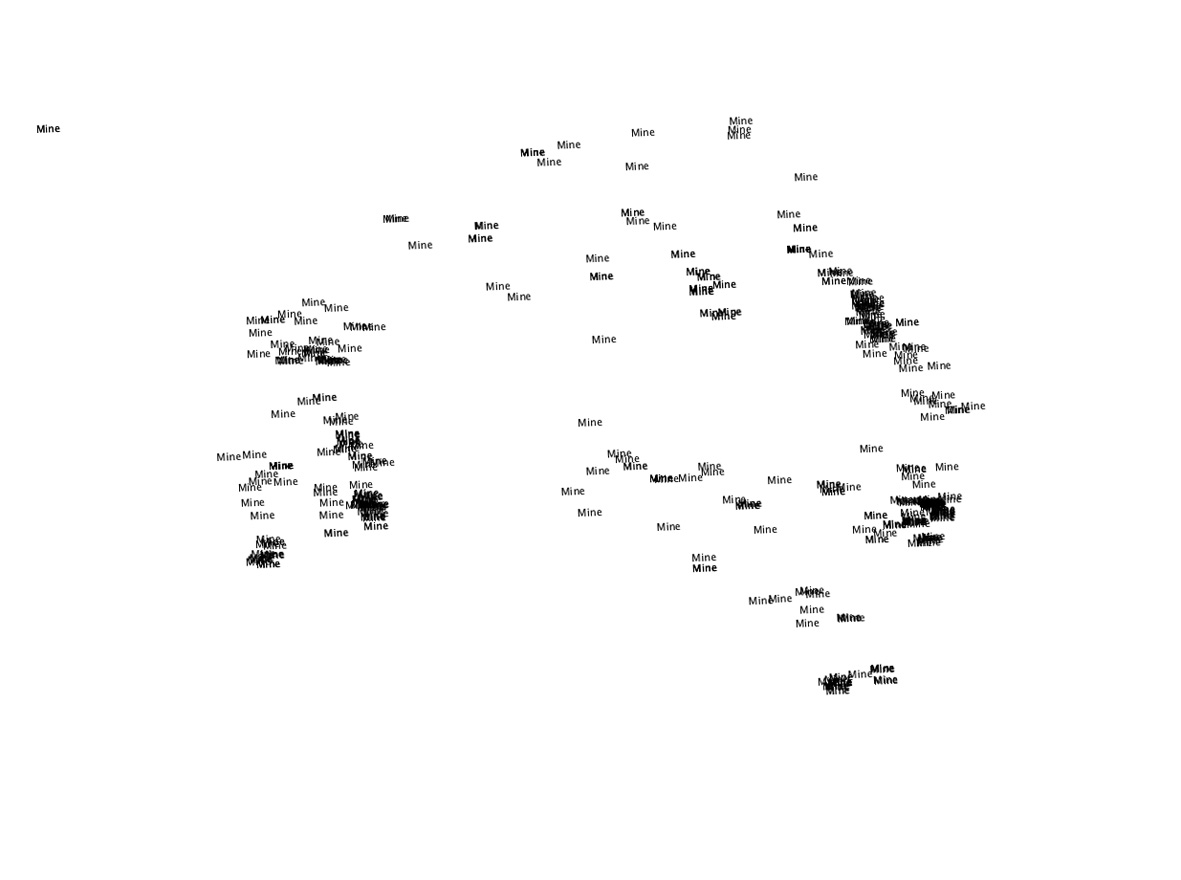 7. Prospects & Mine, 2012
Single Channel video with sound, 27 mins (looped), text on paper, folded to A5
Installation view, RMIT University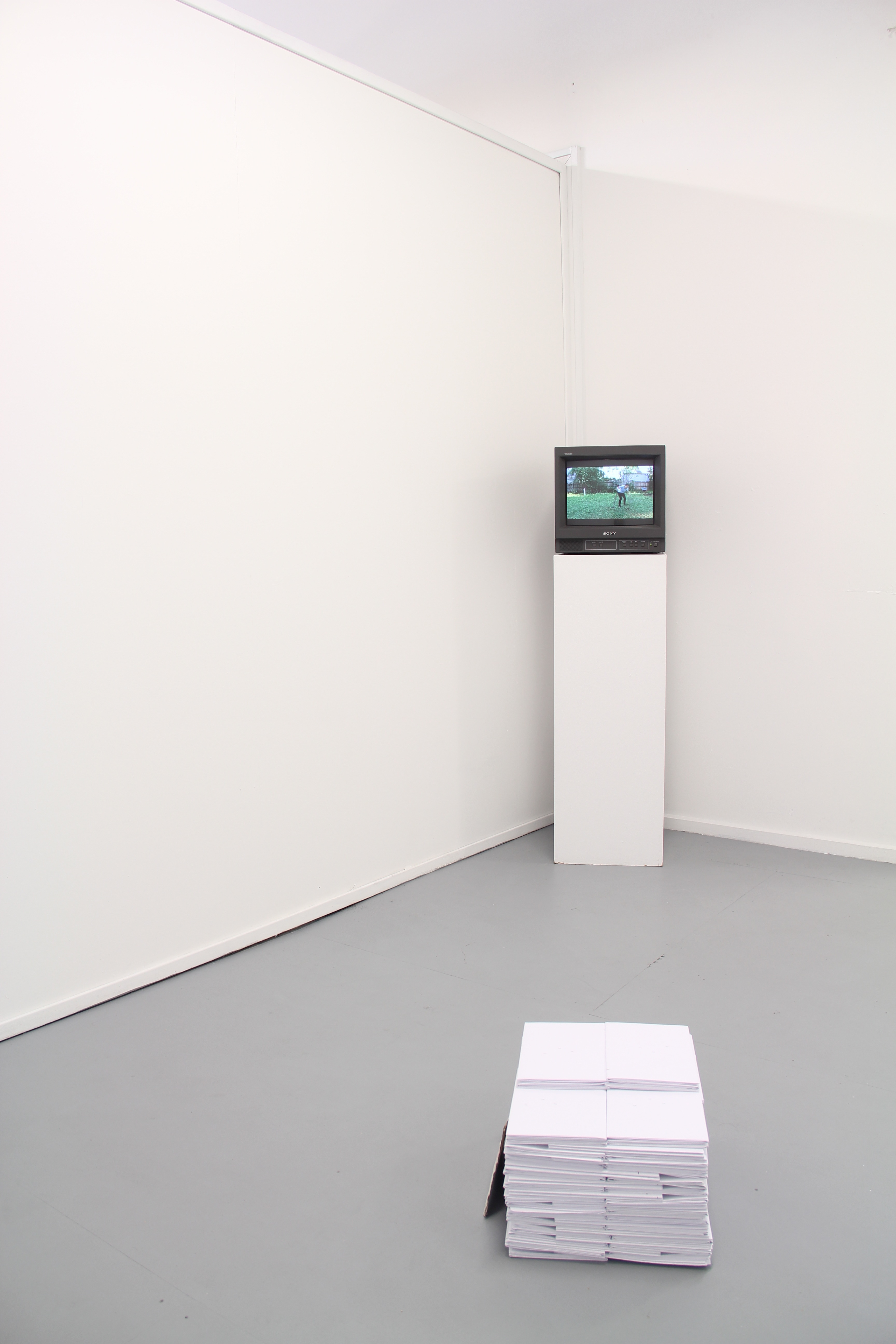 Review of Dollars and Sense at Firstdraft gallery
It is the work of Lizzy Sampson, which is the most conceptually engaged with the materiality in her work Dollars and Sense (2013). Through her pieces she applies a method of materialising or visualising the processes that connect us to the capitalist bottom line – profits and money. This is seen in her single channel video Prospects (in the collective backyard) (2013), which follows a figure using a metal detector to uncover coins in their backyard. As she scans the soil the beeps of the metal detector accelerate, leading her to a digging point that may or may not reveal a hidden coin. An interesting dialogue emerges between this work and Moving Forward (2012), in which Sampson has fabricated a rough replica of the metal detector from found object. The homegrown determination, frustration, anticipation and disappointment that emerges in these two works can be taken allegorically, as a reflection any individual pursuit to 'strike gold'. However the metaphorical resonance can also extend to the place of gold or mineral digging for the collective Australian purse. Sampson's engagement with this industry is explicit in her work Mine (2012), which displays a geographically accurate map of the working mines in Australia simply plotted as graphic points on otherwise empty white paper. These hovering points create almost a magic-eye effect, as the outline of the Australian island-continent pops-out from the plotted mines. It visualises the extent to which the country is physically defined and shaped by this industry, highlighting the material presence of a financial resource. Through her return to the brute materiality of metals and minerals, Sampson returns abstract notions of prosperity and success to their rough and perhaps dirty origins.
Images 7 – 10 are documentation of Temporary Agency at West Space gallery. 
Temporary Agency was an experimental, responsive project whose end-point was not known in advance, and whose dynamic was shaped by public contributions. The exhibition was a social and creative experiment unfolding over the course of a month, where the possibility of cohesive meaning in the aggregation of simple tasks was explored. Anyone could contribute to the project by visiting the Random Assignment Database, which generate millions of tasks which could be undertaken by anyone. An example of assignments from the R.A.D can be seen below. The Temporary Agency SYMPOSIUM was an afternoon of artists and data-dudes responding to assignments from the R.A.D.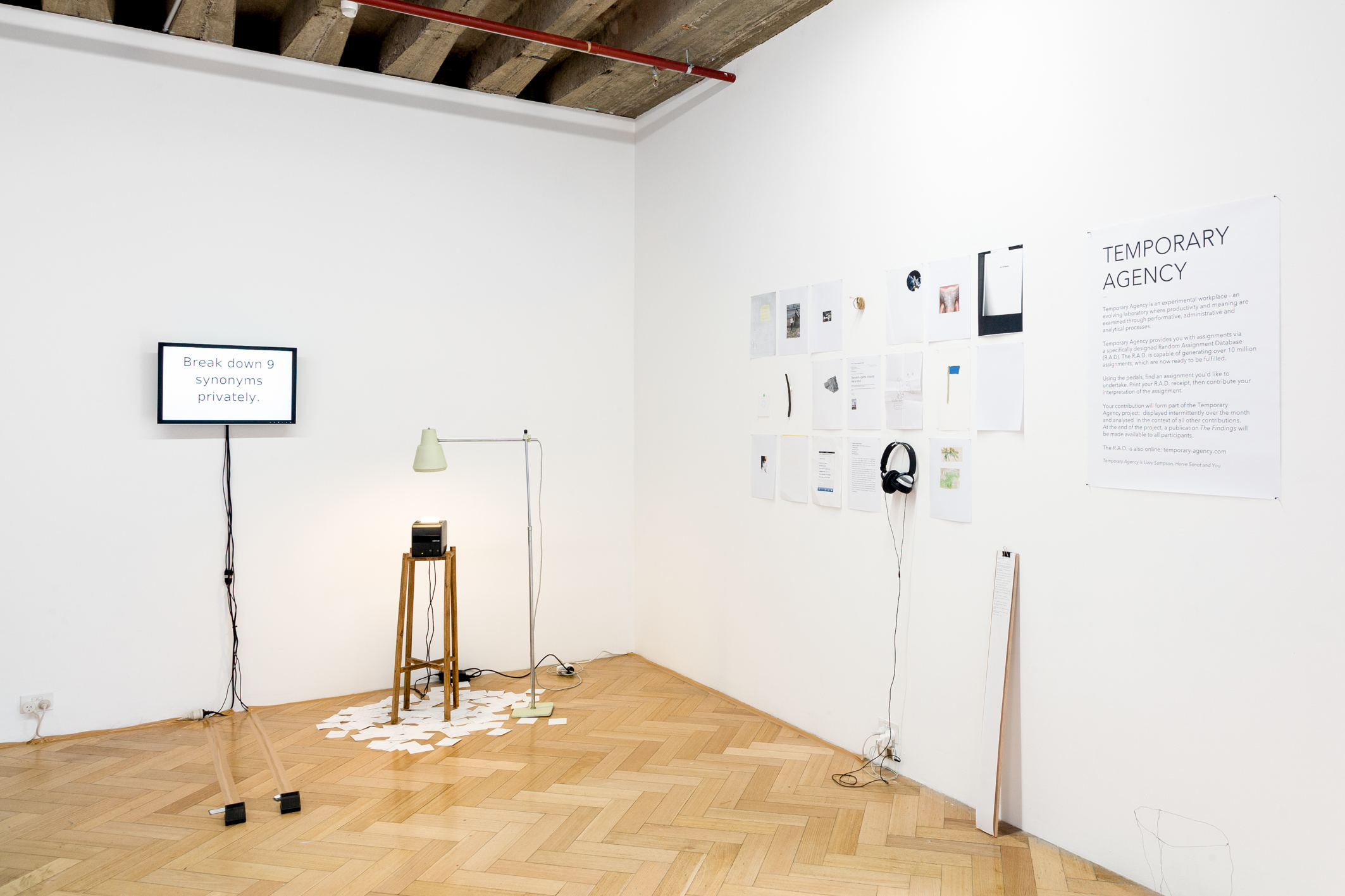 8. Temporary Agency, 2014
Installation view, West Space Gallery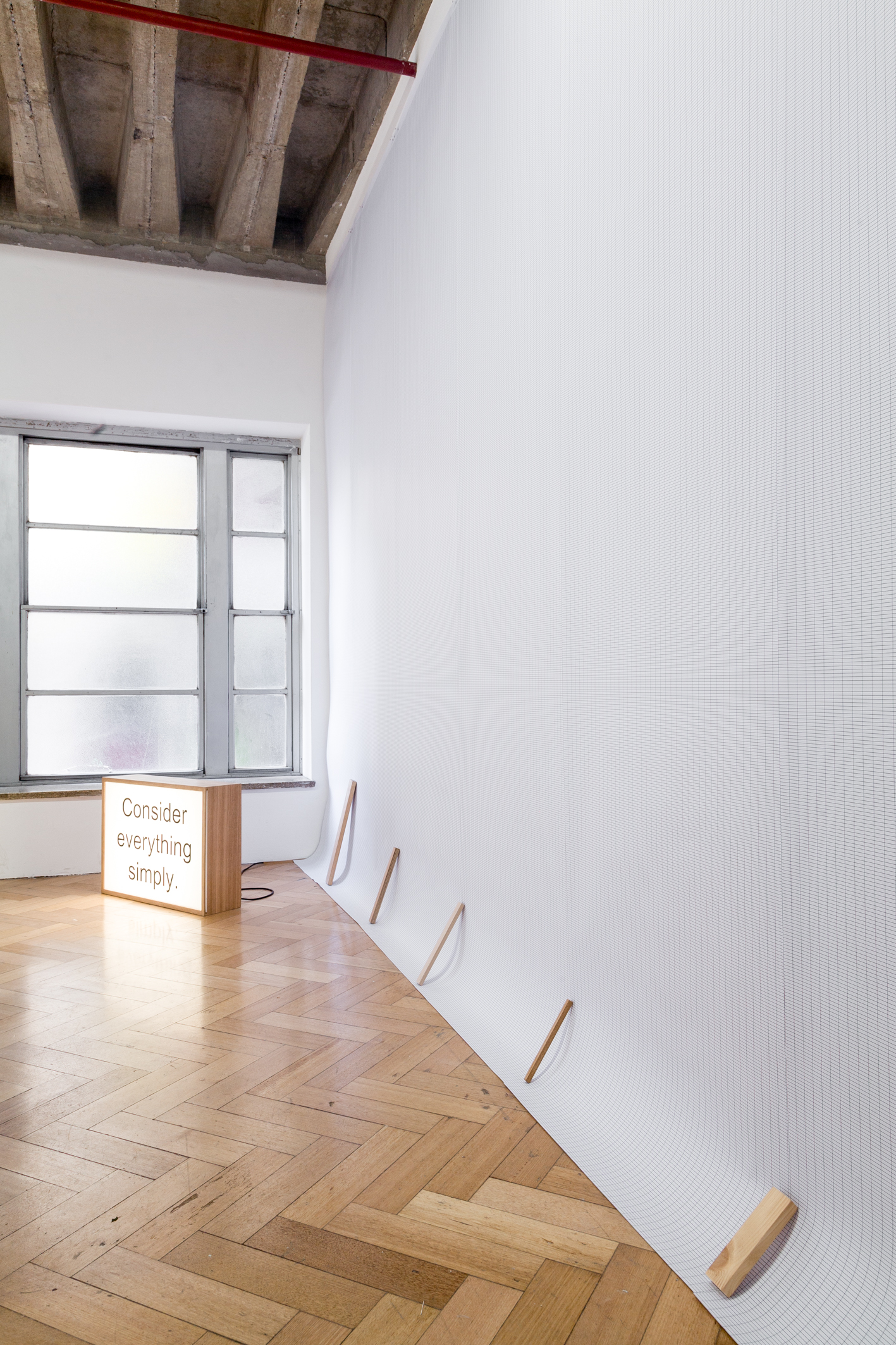 9. Temporary Agency, 2014
Excel spreadsheet, wood, lightbox, text
Installation detail, West Space Gallery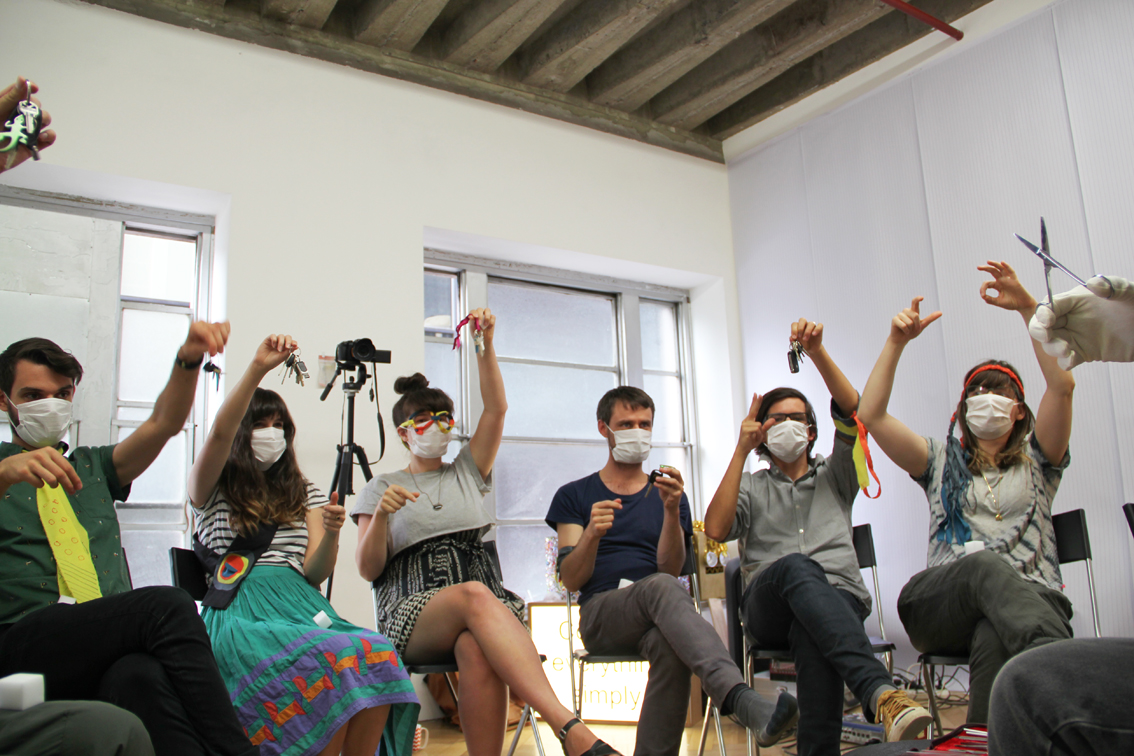 10. Divulge a new object diplomatically, 2014
Performance led by Ceri Hann during the Temporary Agency Symposium
Performance documentation, West Space Gallery
This video shows an example of assignments which were generated on the Random Assignment Database.